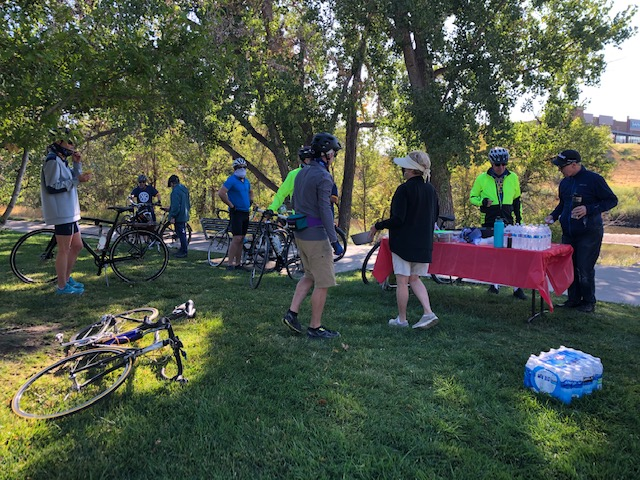 It's nothing formal. Simply let us know your club is interested. We can answer your questions and describe the easy process:
Identify a Captain to encourage everyone to sign up, fundraise and have fun. The Captain represents your club and is our primary path to communicate with your club

Choose how you want to impact your community with the funds you raise.

Customize the default fundraising email

and the club team fundraising page to reflect the projects you are raising money for.

Captains get lots of support... f

lyers, slide decks, club emails... s

ee the Captains page
Individual members can sign up and raise money for your club. BUT, your club will raise a lot more money if you encourage everyone to participate. Last year's top club had 80% participation and raised over $1,000 per participant. To see what your club's potential could be, what does it come to if you multiply your # of members x 80% x $1,000?
Please contact Kathy Cook on the Front Range or Mari Garland on the Western Slope for more information. We'd be happy to talk with your club's Board, present at a club meeting, or help in any other way we can. Our goal is to help Rotary Clubs raise money to fund projects which impact their communities and the world.
Kathy Cook                            and      Mari Garland 
Littleton Rotary Club                         Rotary Club of Grand Junction
Front Range Event Director              Western Slope Event Director
kathyrrco@gmail.com                     mari@4garlands.com
(720) 514-3444                                  (970) 773-1596